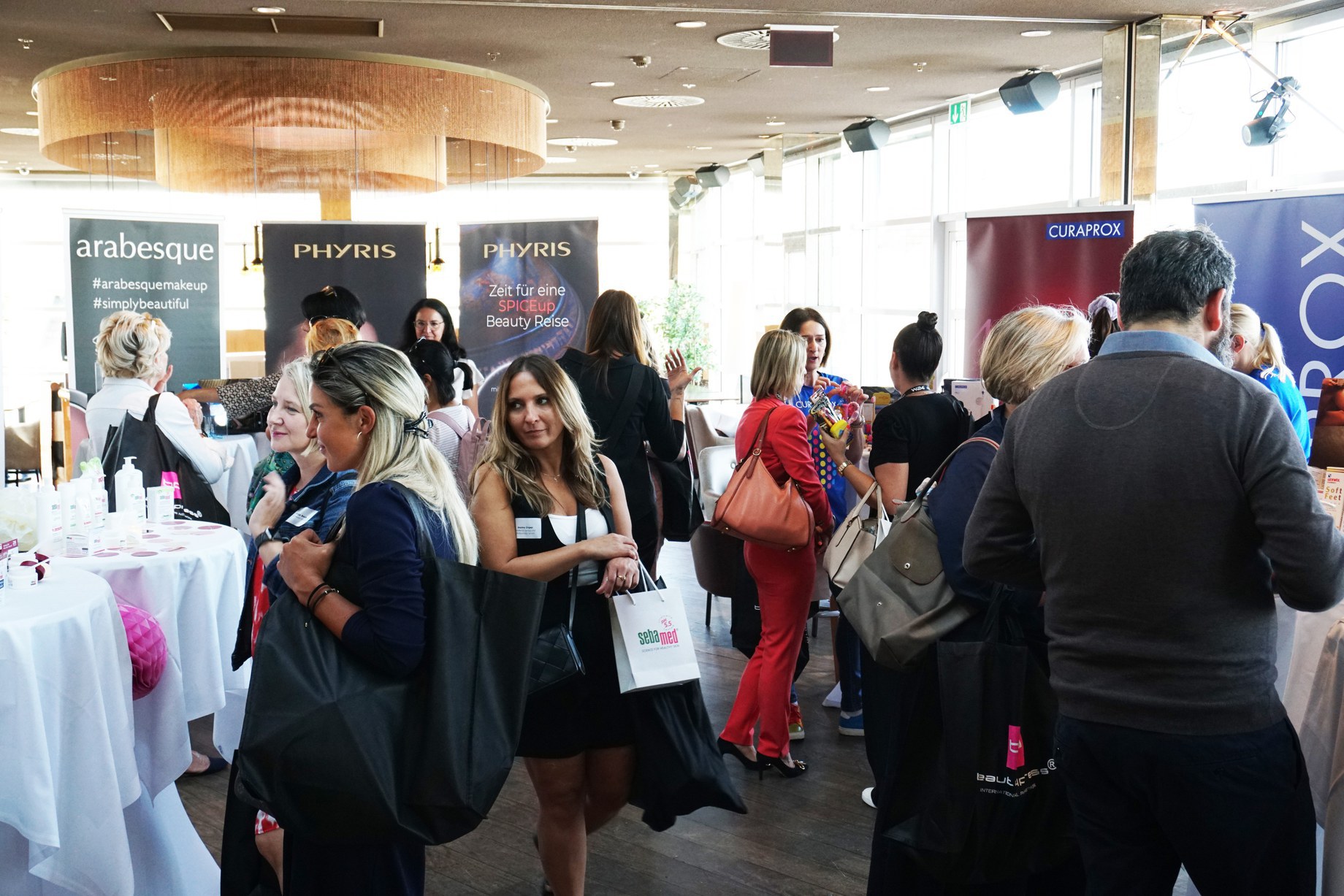 2023-09-20
beautypress Info Day Vienna on 13.09.2023
On September 21, beautypress hosted the Info Day for Austria above the rooftops of Vienna in the SKY-Bar @STEFFL. With a fantastic view of St. Stephen's Cathedral, the 5 exhibitors present presented their new products and innovations to around 40 participating journalists from print and online media, freelance editors and social influencers.
Among others, Apotheker Krone, Die Bundesländerinnen, falstaff, GESUND & LEBEN, GOOD LIFE Magazine, Kronen Zeitung, Medizin populär, WIENERIN, WOMAN and many more were present.
The location offered a great ambience to talk to the press representatives of the brands in a relaxed and sociable atmosphere as well as to exchange ideas about new topics with the media colleagues over a coffee.
Link to the full after report