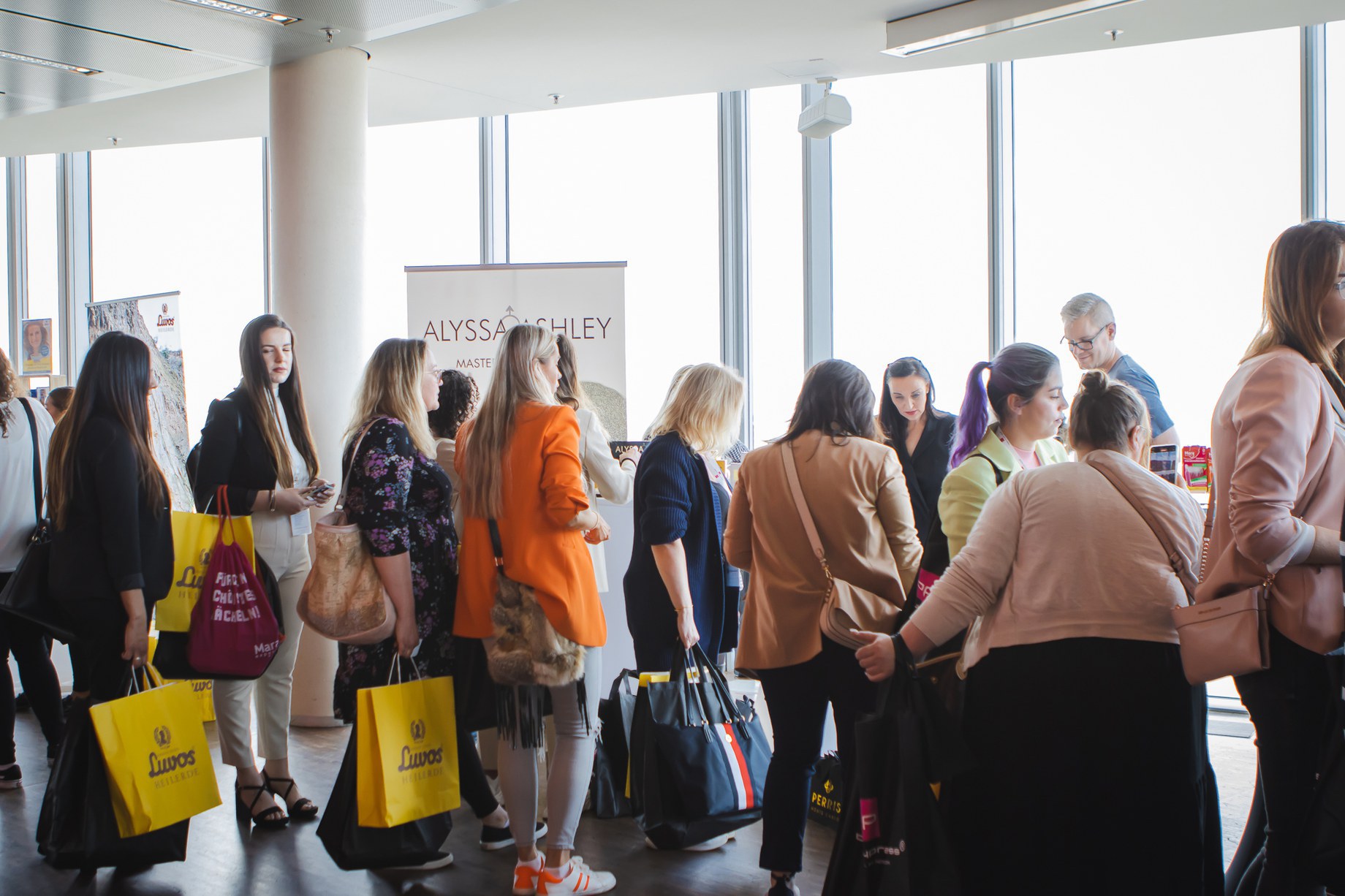 2023-05-08
beautypress Influencer Event Cologne, May 2023
Above the rooftops of Cologne, beautypress hosted the Influencer Event. On the 27th floor in the KölnTriangle tower, the 9 exhibitors present presented their brand and product innovations to the 59 participating influencers.
This time, a colorful mix of topics was represented: Dental care and oral health, fragrances, high heels with footbeds, care cosmetics, trade publishing as well as trade fair and event organizers, nutritional supplements for metabolism and intestinal health, healing clay for skin and hair, and biodegradable glitter.
The location KölnSky, which is located directly at the fair, offered a breathtaking view of the city and of course the Cologne Cathedral. There was a relaxed atmosphere and mood and with great catering there was enough time for conversations among the influencer community and the brands.