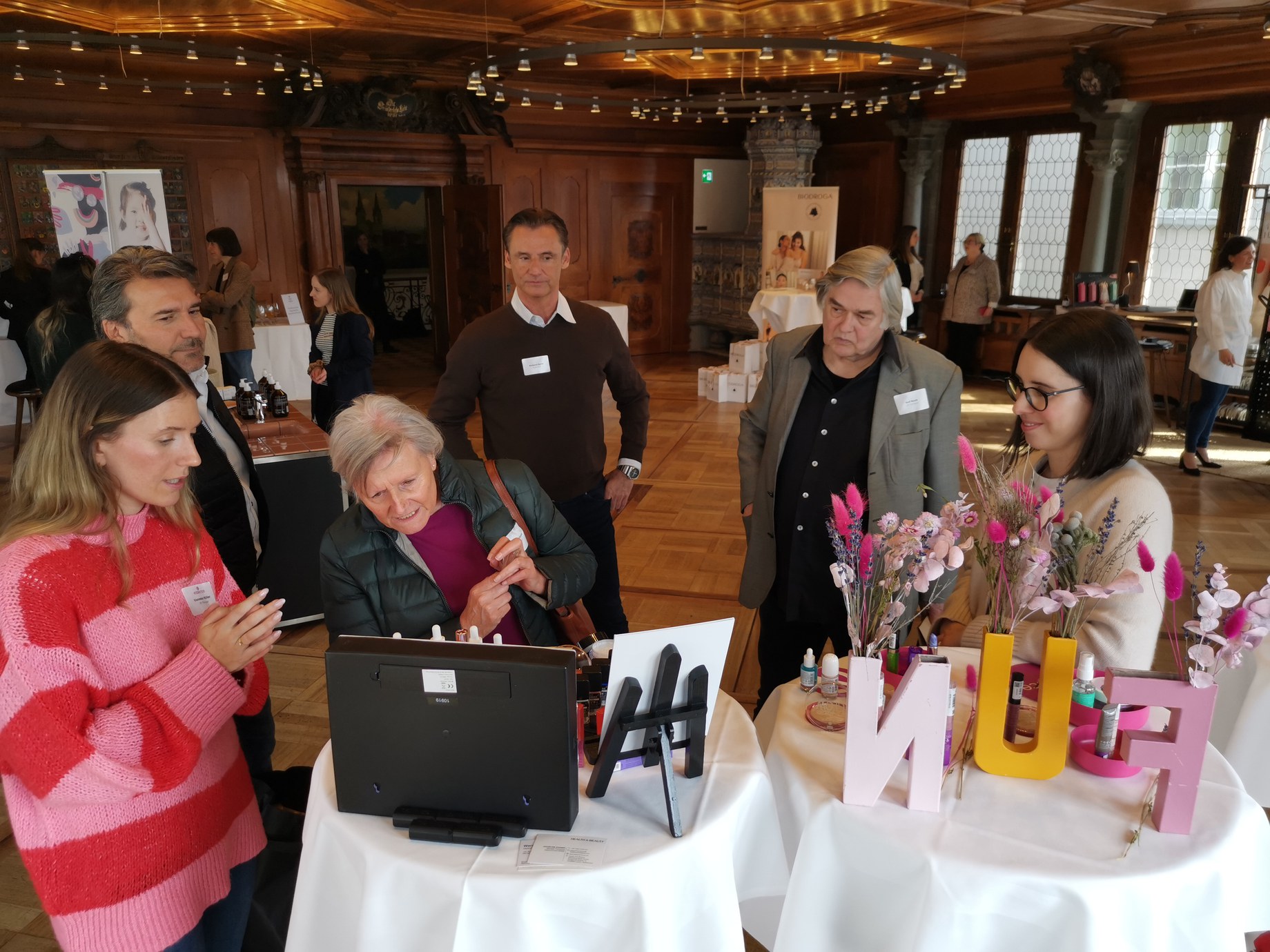 2023-03-16
beautypress Info-Tag in Zurich, February 2023
On 07.03.2023 beautypress organized the Info Day in the stylish ambience of the ZUNFTHAUS ZUR ZIMMERLEUTEN in Zurich. The historic, magnificent building from the Middle Ages is located in the middle of the city, directly on the Limmat River.
The 25 participating journalists and influencers were able to find out about the 8 brands' new products on site, test products and make contacts.
Over original Züricher Geschnetzelte, they were able to meet up with old acquaintances again and had plenty of time to exchange news from the industry.