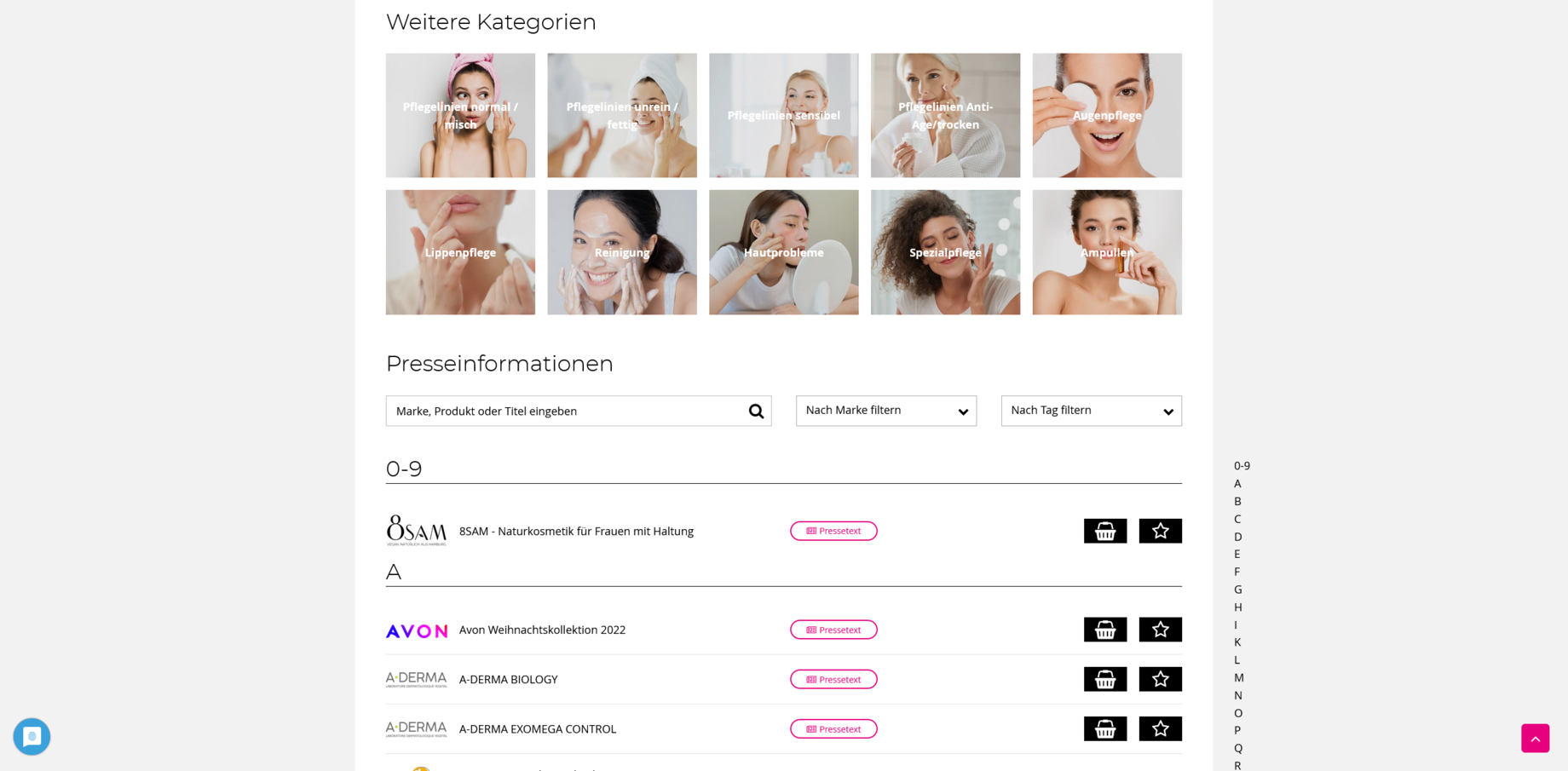 2022-11-21
QOL-Changes for v3.51
With the latest update of our platforms, Quality of Life-Changes have been introduced for our users. If you use the menu for daily research, until this update we only had the option to display a list sorted by alphabet. In addition to the individual press releases, the subcategories of the selected menu item could also be seen there. This made using the menu cumbersome and confusing.
With the latest update of our platforms to v3.51, we have introduced new features, an updated view and filters on these pages. These Quality of Life changes make it even easier for users to get to the right information quickly and provide a visually appealing browsing experience.
Users can now set a brand filter to view all press releases by a specific brand in that category, use a free text search or use tags to quickly search for press releases with videos, photo galleries, or the latest entries.
Each menu item also shows the subcategories for a more refined search and indicates the latest entries in that category at the top of the page. This gives our users a quick overview of all topics, gives them faster access to relevant information and allows them to focus on their next story. A smart enhancement and another step towards a better user experience.
by Frederic Fuchs