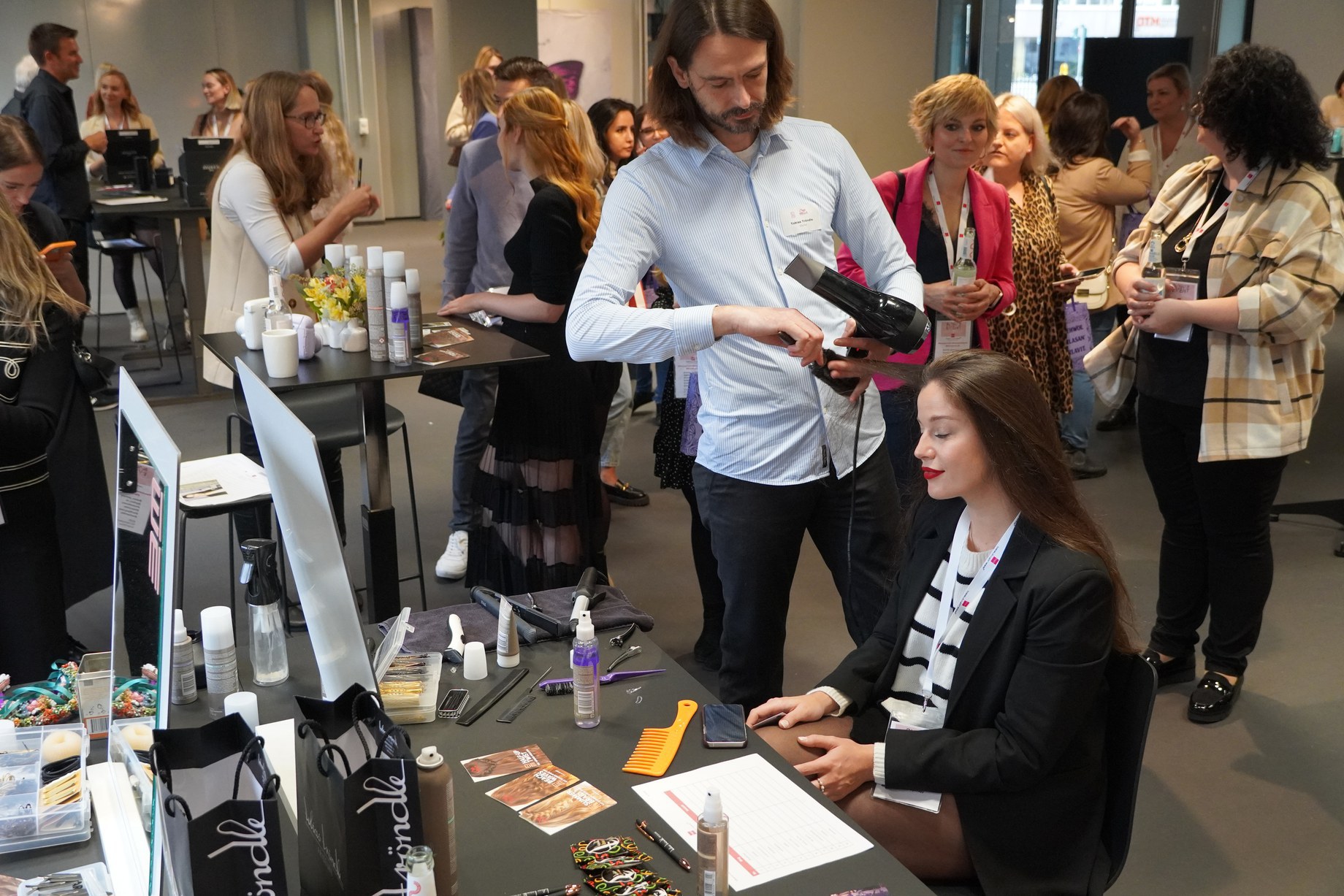 2022-10-18
beautypress Influencer-Event Frankfurt, October 2022
beautypress hosted this year's Influencer Event at the Design Offices in Frankfurt on October 15th. The 51 influencers in attendance learned about the 6 participating brands' new products and were able to test and present them to their community.
At the booth of EIMI by Wella Professionals, the well-known hairstylist Tobias Tröndle created quick and easy styles using the EIMI products.
In addition to the hair, the influencers could also have their nails freshly painted and designed at the cosmetics studio KAIMIE BEAUTY.
Birgit Huber, head of beauty care at IKW, gave valuable tips and information about the cosmetics market at a round table.
There was a relaxed atmosphere on site and the influencers were happy to finally get to know each other personally as well as to talk to the media representatives, test the products and ask questions.